---
About DINTEK
---
Production Plants in Taiwan
---
Meet & Exceed Industry Standards
---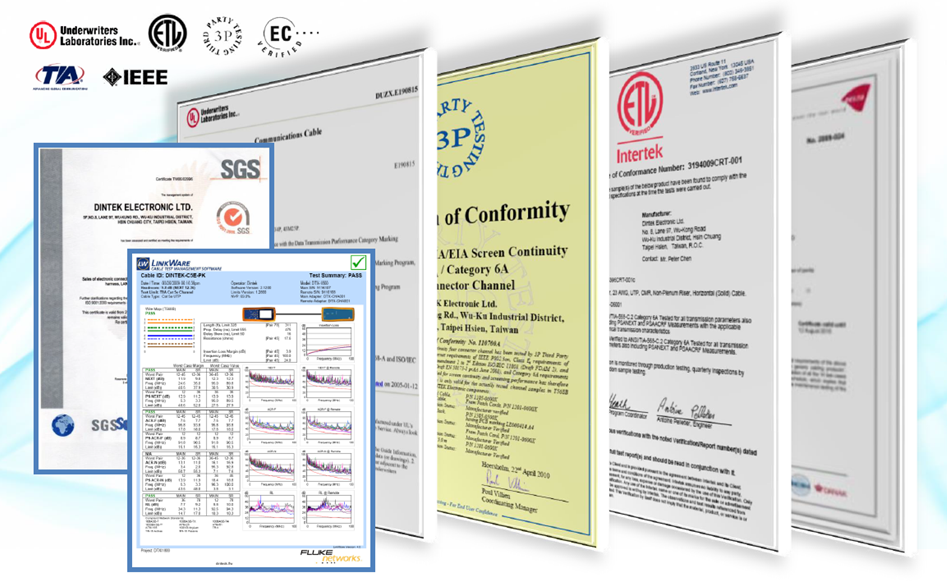 Product Quality
---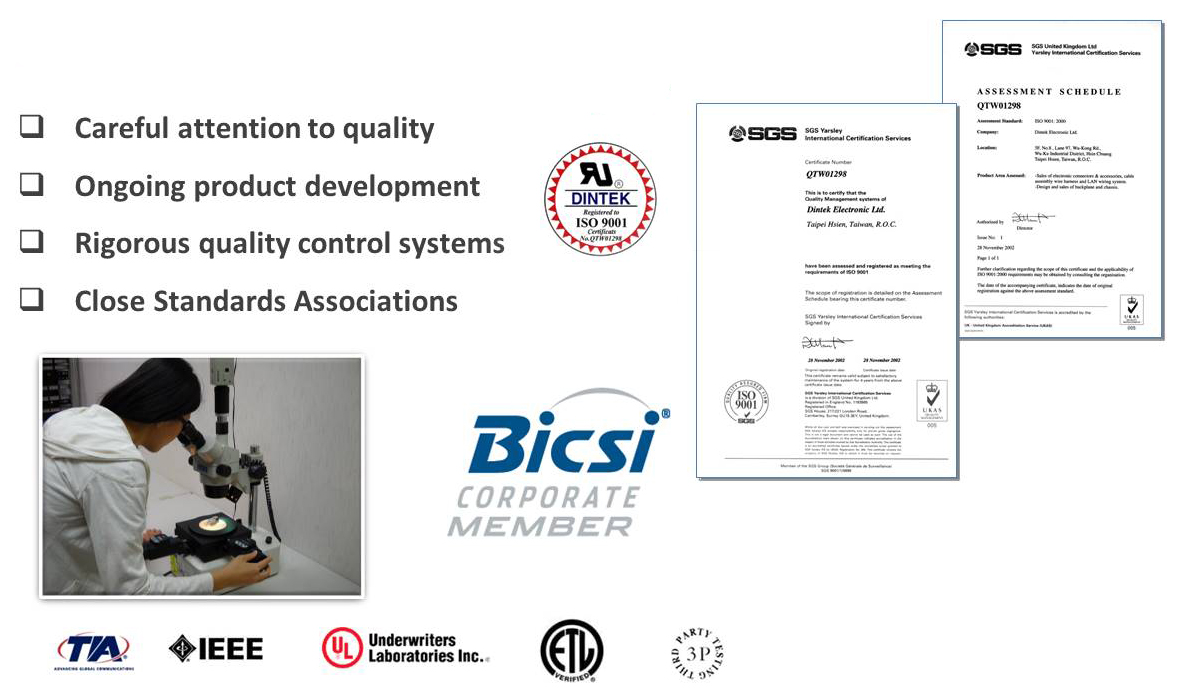 International Sales Network
---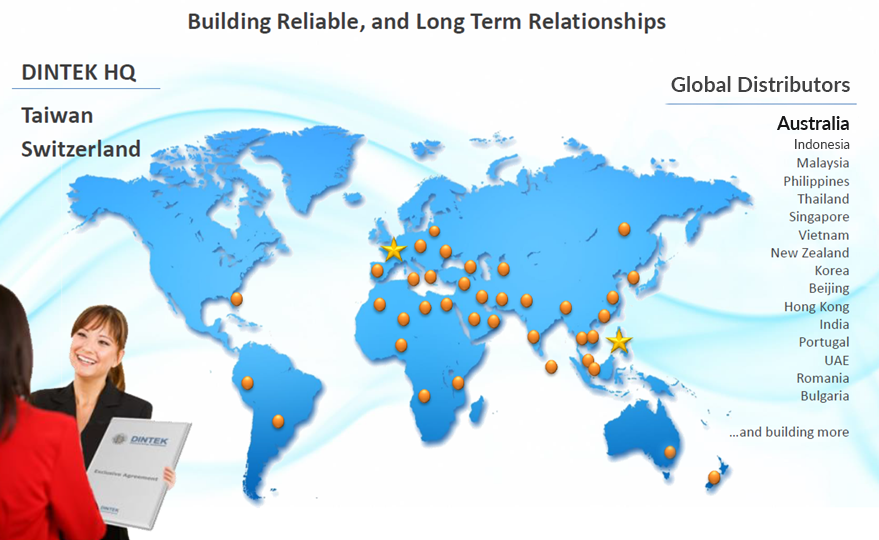 Structured Cabling Systems Categories
---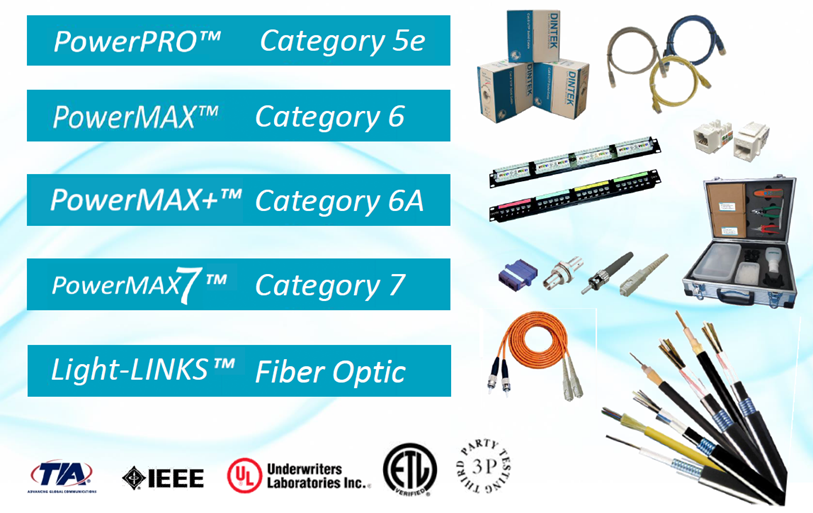 ---
---
TECHBENCH Termination Kit
---




In 2017, DINTEK's termination kit TECHBENCH has won the Cabling Innovators Awards run by the Cabling & Maintenance Magazine in conjunction with the BICSI Vegas conference. TECHBENCH allows the installers to work in confined spaces in front or back of telecommunications racks and ensures the terminations are carried out easily and effortlessly.



Product Overview
---
Network installers often work in confined space when terminating copper or optic fibre cables to panels on communication cabinets. Typically there are existing devices in the panels with cables coming out of the cabinets, and there is limited space for the installer to do his work comfortably.
If he works from the front of the cabinet, there is insufficient space in the cabinet for the cable running, cutting, striping and terminating to take place. If he works from behind the cabinet, his space is confined by the existing cables, and he may need to bend low or stand high in awkward positions to do his work. Furthermore, for wall mounted cabinets, it's not possible to work from behind.
At DINTEK we thought: "why can't the patch panel to be terminated stay in the cabinet itself" and TECHBENCH is designed.
With TECHBENCH, the network installer mounts a bench on the front of the cabinet close to where the patch panel will be mounted. By doing this there is much less excess cabling required and at the same time he works with more room in a more comfortable environment.
Features
---
Sturdy steel construction
Compact design
Fully self-contained
Cabinet mountable
Standard design mounts directly onto cage nut holes
Adaptor brackets allow use with threaded hole cabinets
Accepts multiple termination and panel scenarios
Dimension (L*W*H): 482*187*57mm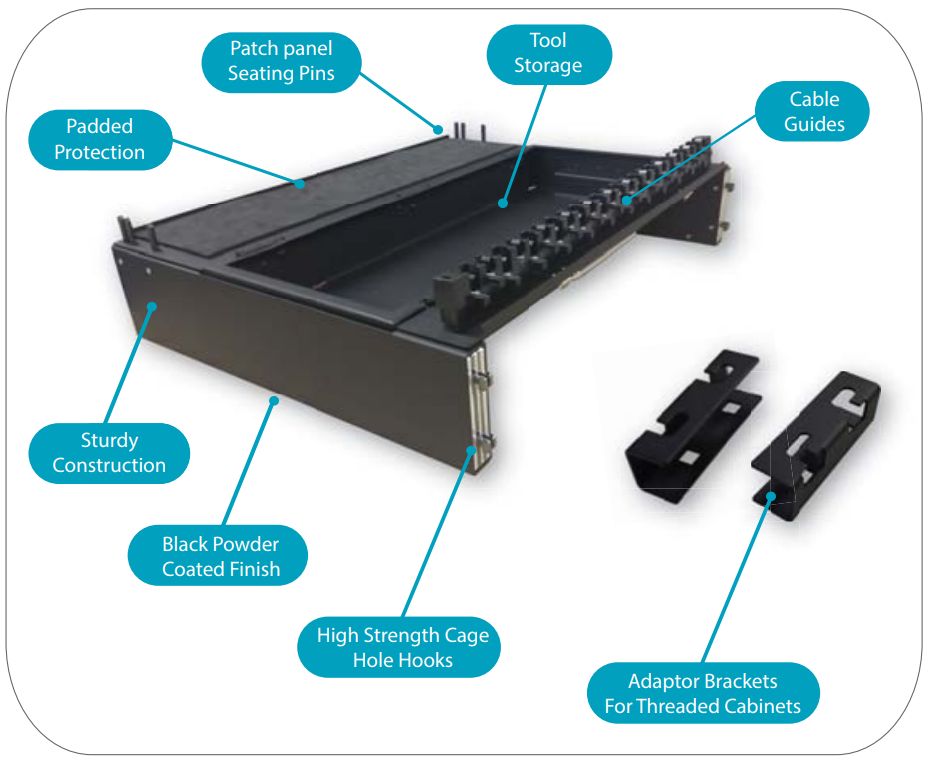 Techbench Cabling Termination Procedures
---
| | |
| --- | --- |
| (1) Side arms are removed from Techbench and mounted onto the cabinet. | (2) Techbench is then lowered onto supporting side arms and slotted in place. |
| | |
| --- | --- |
| (3) Cables can then be worked on from the front of the cabinet. | (4) Panels can be held in place on the Techbench while jacks are mounted. |
| | |
| --- | --- |
| (5) After termination and loading of panels, they can be fitted into place. | (6) Techbench can then simply be lowered to another position to continue. |
| | |
| --- | --- |
| (7) Techbench can accommodate modular panels as well as unloaded panels. | (8) When work is done, side arms are removed and stored in the Techbench box. |
| | |
| --- | --- |
| (9) Cutters, strippers, and ezi-TOOL™ can also be stored inside the Techbench. | (10) The lids can then be closed containing all the items required. |
| | |
| --- | --- |
| (11) The Techbench unit can be retrieved. | (12) The Techbench unit can be carried to the next job sites neatly. |
[tw_button icon="" link="http://www.dintek.com.au/products/networking-tools-and-testers/techbench-termination-kit/" size="medium" rounded="false" style="flat" hover="default" color="#000000″ target="_blank"]Learn more[/tw_button]
---
Video
---
[tw_button icon="" link="https://www.youtube.com/watch?v=jOUgs8Vtvuo" size="medium" rounded="false" style="flat" hover="default" color="#000000″ target="_blank"]Watch Now[/tw_button]